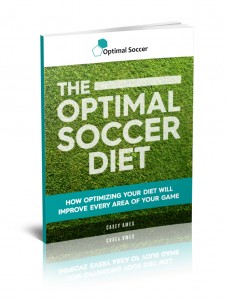 Congrats on taking a major step forward in improving your soccer. In this book, you'll learn all the ins and outs of what food can do to improve your game.
You can click here to download the book
As always, if you have questions, don't hesitate to reach out to us: casey [@] optimalsoccer.com
Customized Diet Plan
Remember, that if you want all the benefits of our cutting-edge information, but don't want to put in the work of creating meals and recipes on your own, we can create a diet plan specifically tailored to you and your goals.
You send us information such as your age, gender, current weight, playing weight, playing level, etc. and we take all that information and create a meal plan specifically for you.
Our meals are not only healthy but extremely delicious and easy to cook. Eating healthy shouldn't mean that you don't get to look forward to dinner.
On top of that, you'll get to impress your friends with your new cooking skills.
Click here to read more about the diet plans and to get yours today